How to get there & Parking
Coming from Italy
Busto Arsizio (Ceremony)
We recommend coming by car to Busto Arsizio.

You can decide to park around the church, or we suggest to park at PARCHEGGIO VENZAGHI (Vicolo Visconti, 21052 Busto Arsizio) or PARCHEGGIO EINAUDI (Via Luigi Einaudi, 21052 Busto Arsizio). They are 5 minutes walk from the church.
If you would like to come by train, the best stations are:
Busto Arsizio FS
Piazzale Volontari Libertà, 3
or
Busto Arsizio
Via Vincenzo Monti, 1
We will organise a bus for those who need from Busto Arsizio to Angera for the reception
Angera (Reception)
The Rocca di Angera is easy to reach by car, following Lago Maggiore on highway E62, then Rocca di Angera. The location has its own parking.
If you come by train, the closest station is Arona, at which place you will need to take the hourly ferry to Angera
You can find timings here: https://www.rome2rio.com/map/M...
If you have any questions, please email Carola, our wedding planner.

Coming from Abroad
Flying to Italy
The best airport to fly into is Malpensa Airport (MXP)
Linate (LIN) is also possible but please add an additional 30-45 minutes to your travel time from the airport.
Getting to Angera

The easiest way of getting to Angera is by car.
Take the motorway from Malpensa Airport (MXP) and follow the signs to Lago Maggiore. The Lake is only 15 miles (25 km), 30 minutes, away from the airport.
We highly recommend renting a car to allow you the highest extent of mobility.
Other options include:
Taxi: €50-60 one way

Taxi Malpensa
PHONE+39 392 245 3287
Taxi Service N.C.C WEBSITE:
ncctaxiservice.it
PHONE+39 338 341 8160

Get Transfer: Starting from €29 for 3 people one way
https://gettransfer.com/en?utm...

PLEASE NOTE, UBER DOES NOT EXIST IN ITALY
If you have any questions, please email Carola, our wedding planner.

Where to stay
Where to stay
Hotel Ponti & Ponti
Piazza Garibaldi 21, 21021 Angera (VA)
+39 0331 932016
Negotiated rates available, just write and book at reception@hotelpontieponti.it and mention the code "Matrimonio LAUREN e GIACOMO" !
Hotel Pavone
via Borromeo 14, 21021 Angera (VA)
+39 0331 930224
Negotiated rates available, just write and book at hotelpavone@hotelpavone.it and mention the code "Matrimonio LAUREN e GIACOMO" !

Hotel dei Tigli
Via Paletta 20, 21021 Angera (VA)
+39 0331 930836
Negotiated rates available, just write and book at info@hoteldeitigli.com and mention the code "Matrimonio LAUREN e GIACOMO"!

Things to do
Lago Maggiore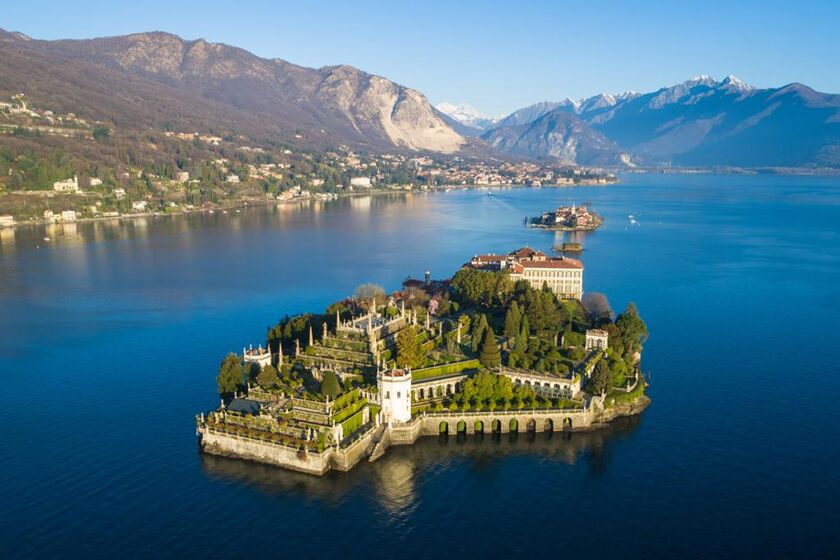 Lago Maggiore

Lake Maggiore is a large lake located on the south side of the Alps. It is the second largest lake in Italy and the largest in southern Switzerland. The lake and its shoreline are divided between the Italian regions of Piedmont and Lombardy and the Swiss canton of Ticino.
The climate is mild in both summer and winter, producing Mediterranean vegetation, with many gardens growing rare and exotic plants. Well-known gardens include those of the Borromean and Brissago Islands, that of the Villa Taranto in Verbania, and the Alpinia Botanical Garden above Stresa.
WHAT TO DO
Isola Bella and Isola Madre
The gardens of these two Borromean Islands are bursting with flora and fauna: camellias, rhododendrons, white peacocks, exotic birds, tropical flowers and the largest Kashmir cypress in Europe. The villa on Isola Madre houses some beautiful trompe d'oeil frescoes as well as puppets and puppet theatres.
Over on Isola Bella our favourite parts of the grand palace are the mosaic table, the shell-studded grottoes and the Salone delle Feste.
Lake Maggiore Express
The Lago Maggiore Express offers you an unforgettable journey by train and ship. The daily round trip can be started in several places, and you can choose your ticket options.
Lago di Como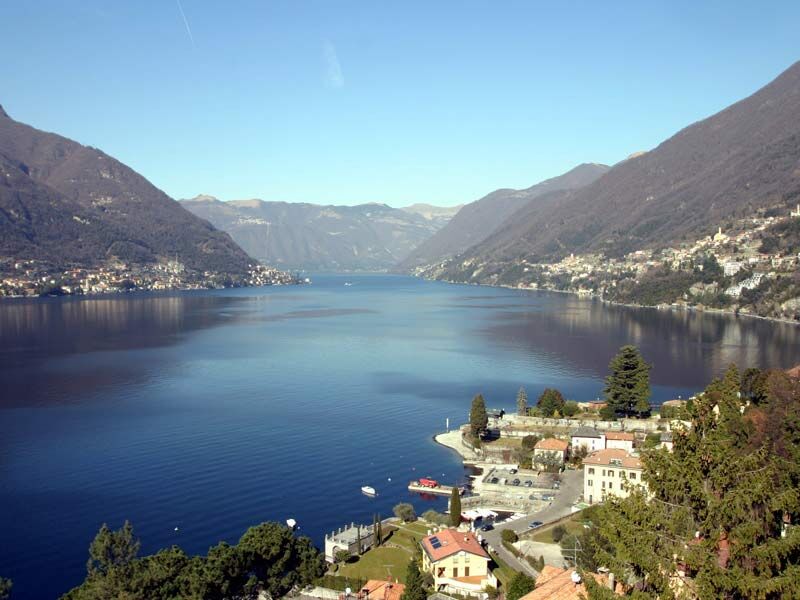 Lago di Como, Italia

Lake Como is a lake of glacial origin in Lombardy, Italy. It has an area of 146 square kilometres (56 sq mi), making it the third-largest lake in Italy, after Lake Garda and Lake Maggiore. At over 400 metres (1,300 feet) deep, it is one of the deepest lakes in Europe, and the bottom of the lake is more than 200 metres (660 ft) below sea level.
Lake Como has been a popular retreat for aristocrats and wealthy people since Roman times, and a very popular tourist attraction with many artistic and cultural gems. It has many villas and palaces such as Villa Olmo, Villa Serbelloni, and Villa Carlotta. Many famous people have had and have homes on the shores of Lake Como.
WHAT TO DO
Duomo of Como and City Center
This beautiful cathedral is something every tourist in the area should visit. Whether you are spending your holidays on Lake Como or visiting Milan, this Duomo is one of the best cathedrals you can see in Lombardy. Admissions are free-of-charge and the outside of the building creates expectations which the inside will meet. If a visit is not enough, tourists are more than welcome to sit at the tables of the restaurants and bars in the square in front of the Duomo, in order to enjoy the delightful view and etch it into memory.
Villa del Balbianello and the Villas
This estate is situated on the western bank of the lake and offers an enchanting view of the area. It can be reached either by boat or through a short hike and it features a wonderful garden with beautiful flowers and plants. These embrace a building dating back to the late 16th century and create a combination of art and nature that is hard to find elsewhere. It is a must both for nature lovers and for those who do not want to miss out on the historical buildings of the area.